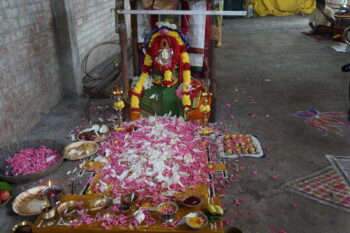 Weekly Archana package : Weekly(in one week following Pujas will be performed for you): 1x Ganesh Puja,1x Navagraha Puja,1x Laxmi Ashtotarashatanamavali Kumkum Archana,1xShri Sukta Pushpanjali. This selected package is very efficient and affordable. Above selected 4 Pujas will be performed in just one week only for you and will boost your present Life with success and luck. Good fortune will be yours in the future. This is the remedy which will put you on the right and secure path towards Supreme Lord and material prosperity. Benefits of Weekly Archana: Success in material and spiritual path. Wisdom and guidance to the the right things.
Wealth as well as Divine Fortune and guidance.
Protection material and spiritual.
Health of the body and mind.